Since there may be some confusion as to the difference between Swirls, Scratches and Holograms and other types of damage, here are a few examples.
Swirls:
Swirls are mostly circular. They look like spiderwebs, and are often called that. They are caused by many things, but most often they are caused by improper washing and drying tools and processes, but they are also caused by just driving the car. Dust in the atmosphere while driving can cause them. Driving on dusty roads is a good way to see swirls occur. The fact is, they are totally unavoidable. You can stay on top of them if you care for your car though. They are very difficult to polish out by hand and will likely require a machine. Not a buffer kind of machine, but rather a Dual Action type. Buffers are great at applying wax, but they don't do so well on swirl removal. You will more likely create holograms in your efforts to remove the swirls.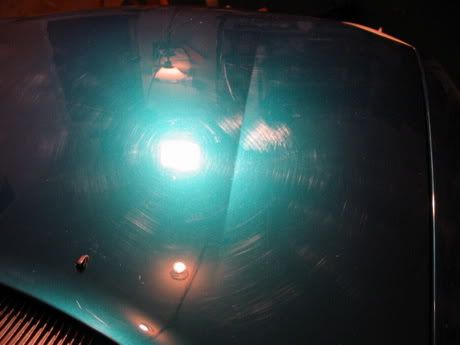 Scratches:
Scratches are lateral lines in the paint. They are caused by using coarse towels to dry with, driving next to bushes, rubbing against the paint, washing with a sponge full of dirt, claying with a dirty clay bar, and a million other things. The process for removing them is much the same as with swirls. While swirls can be caused simply by driving, scratches need a little more effort put into creating them. Your car won't scratch by just driving it around. If your car looks like this then you can be assured that something you are doing wrong is causing them. Try to identify where your car care process can be improved and see if that makes a difference in how many scratches appear.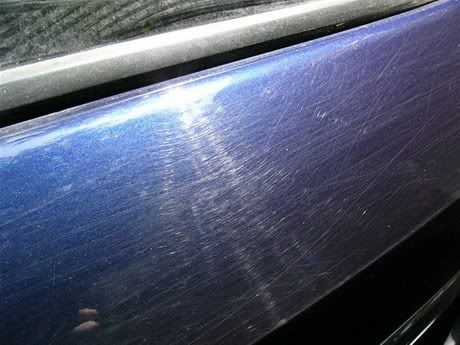 Holograms:
These are also often called 'Buffer Burns" due to the fact that they are caused by el cheapo buffers. They are wavy lines in the paint that sometimes zig zag across the body. Holograms are not created naturally. They are also not created by hand. These are marks that are created by buffers and polishers in the hands of amatures. Holograms are also more difficult to remove than swirls simply because of the nature of the damage. If you pick your car up from a paint shop or a detail shop and it has holograms on it, then take it right back and have them fix it. Holograms are easily hidden with greasy glazes and may not show up right away. When they show up you should take the car back in. Don't let them tell you that you created them. Any detailer knows what holograms are caused by and they know that you didn't cause them. These are best removed by a professional.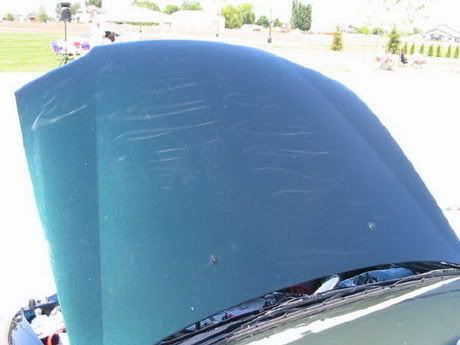 Clearcoat Failure:
You can't stop clearcoat failure. Once it starts you are pretty much doomed. Your clear coat has somehow seperated from the rest of your car and that is why it looks cloudy. Your clear coat is only clear as long as its stuck to the paint. It will get all cloudy and start slowly chipping off of your car. Clearcoat failure is a result of not protecting your car from industrial fallout (meaning you don't clay your car) and you don't protect it from UV rays (meaning you aren't waxing). Don't let clearcoat failure happen to your car. It most often starts shows up after 5 or 6 years of neglect. Soon you will start to see it on neglected '99 and '98 models. You may already be seeing it on your '95 and '96 model year cars. The only way to fix it is to sand it all down and respray it. That will require a body shop to do properly. Its an expensive problem that is easily avoided if you care for the car.
Oxidation:
Oxidation is what happens just before clearcoat failure. It is when the surface is unprotected and it just sits out in the sun all day. Rare washings and even more rare shade can accelerate oxidation to the point that the clearcoat just gives up. More often than not you will see oxidation on non-clearcoated vehicles. The clear helps protect the paint to a certian extent, but it doesn't stop the damage from happening. Red is the first to oxidize. You'll notice that your red will start to go to pink after awhile. That is oxidation. Its easy enough to fix with a good quality paint cleaner. Here is an example of oxidation and what it can look like after a simple non-abrasive paint cleaning.